Our Services
Build the next great product or transform your existing business processes with the help of industry professionals.
Offshore Development Center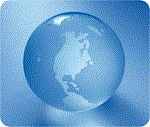 Our dedicated IT specialists work solely on projects from our cutting-edge facilities. Our facilities are adequately connected with a highly secure network for easy interaction. Since its beginning, SIS has attracted and retained talented, self-sufficient, and results-oriented individuals.
We cherish and care the most about trust when it comes to sharing business ideas with others. By sticking to this principle, we make the development process simple, safe, and reliable.
Microsoft .NET Portfolio
Customized Software Development:

We specialize in developing, creating, deploying, and supporting software for a specific group of users, functions, or organizations. Unlike conventional off-the-shelf software, our custom software development focuses on a specific set of needs for your business. We've been developing applications for several large corporations. With our service, you can boost your company and add value in a cost-effective way.
Microsoft .NET Portfolio
Web development: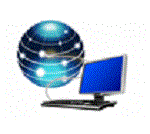 We are the ideal web solutions provider because of our flexibility to create on any platform and our willingness to adapt to clients' needs. When you work with us, you can be as hands-on as you want! While we are focused on our own growth, our primary goal is to give value to our customers by refining their ideas and helping them achieve their objectives using our decade of expertise and experience.
Consulting Services: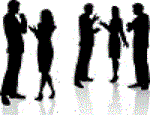 We offer expert consulting and staffing services. Our experts are well-versed in their fields, have plenty of experience, and are up to date on the latest technology. Synergy is a global software development consulting firm that specializes in assisting technology teams in rapidly scaling to accomplish their objectives. We can supply you with the capacity, cost savings, and highly specialized skill sets you need to develop and maintain your competitive edge.
We have well-trained and certified IT consultants and specialist in following areas:
1.
Web Development
2.
Business Analysis
3.
Database Design and Administration
4.
Project Management
5.
Software Development and Engineering
6.
Systems Analysis
7.
Help Desk and Technical Support